Nici Trump nu a scăpat de imaginația amuzantă a internauților: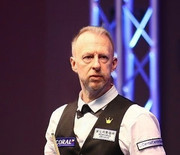 The recently non-stop final has caught up with Judd, this was him practising last night.



Cred că seamănă destul de bine cu Nigel Bond.
Oare cum o arăta Nigel după o mică operație de îmbătrânire realizată pe calculator?!
_________________
"That's inches away from being millimetre perfect."
(Ted Lowe)